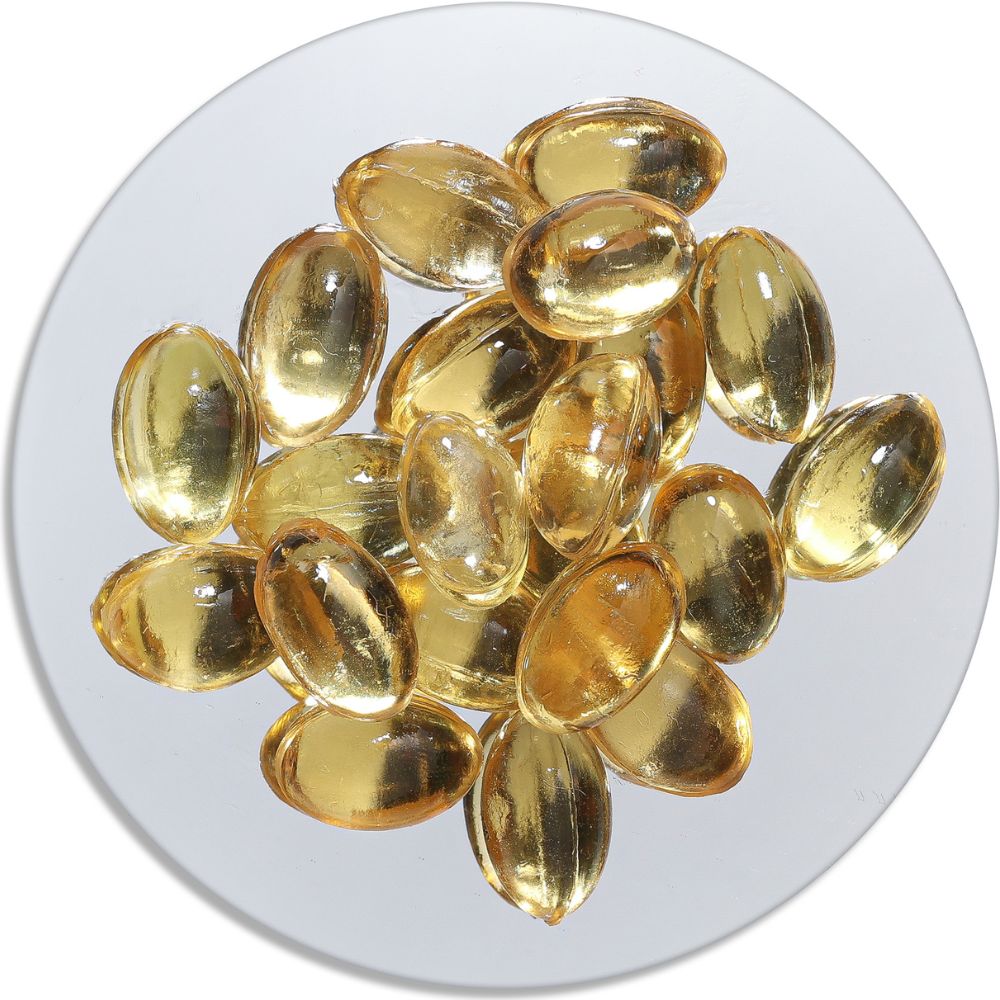 CBD Softgels
Packaging unique cannabinoids in a familiar format shoppers already trust, softgels or capsules bridge the gap between tinctures and gummies — easy to swallow and flavor-free, they also lack the sweeteners and other "unnecessary" ingredients that might make some shoppers turn away from gummies. Our private label CBD capsules are available in various dosage options and feature simple, natural ingredients, Arvanna CBD Softgels, made with Vegan and Non-GMO Tapioca Starch Softgels, can contain practically any cannabinoid extract in our catalog, and we're happy to handle as much or as little of the production process as you like — from formulation to packaging, labeling, and fulfillment.
Full Spectrum and Broad Spectrum CBD Softgels available

Dosages come in 10mg, 25mg, and 50mg CBD
Capability of manufacturing custom blends with other ingredients and dosages
Softgel material ingredient derived from the cassava plant
Tapioca Starch softgels are naturally gluten-free, vegan, and a non-GMO ingredient
Can withstand more than 155 degrees Fahrenheit (68 degrees Celsius)
Industry-Leading Compliance Easy to Consume & Tasteless CBD Softgels
CBD softgels, also called CBD capsules, are capsules filled with CBD extract that have soft outsides, making swallowing easier. These products can contain a wide variety of different kinds of CBD extracts, and it is important to make sure that the capsules themselves are vegan — which is certainly the case for Arvanna CBD Softgels.
Certified Non-GMO, Vegan, & Organic CBD Softgels
Our CBD capsules are made with tapioca starch, a 100% natural ingredient derived from cassava root, a staple crop of the Amazon jungle region. As a result, these capsules are a far cry from non-vegan gelatin capsules, and they're even superior to most vegan capsules, which are usually made from cellulose. Unlike either of those ingredients, tapioca starch has legitimate nutritional benefits, a point you can mention in your marketing materials.
Fully Customizable CBD Softgels
Yes, this product is highly customizable. The smallest minimum order quantities are required for capsules containing basic CBD broad-spectrum and full-spectrum oils and distillates, and larger orders will be required for capsules containing rarer extracts. With that in mind, though, nearly the entire Arvanna raw cannabinoid materials catalog is at your disposal as you craft the softgels that are best for your brand.
Ingredient customization also includes:
Premium Quality CBD Softgels That Last
Arvann Softgels are designed to remain shelf-stable under normal conditions for their entire specified shelf life. Normal conditions consist of being kept in an opaque container such as a plastic tote, which is placed on a shelf (off the floor) in a room kept between 60 and 75° F. Generally, the packaging material in which we provide your softgels is fully suitable for long-term storage.
Let Arvanna take care of everything
Yes, we would be happy to take care of the entire process of making, packaging, labeling, and shipping your unique cannabinoid softgels if you'd like. We'd be just as happy, though, to leave more of the process in your hands — it all depends on what you'd prefer. Contact customer service to start the discussion.
You Don't Need to Worry About Heat
Within our facility, we operate a state-of-the-art softgel manufacturing unit dedicated to tapioca starch softgels on a large scale. This cutting-edge facility empowers us to craft softgels with the exceptional capability to withstand temperatures exceeding 155 degrees Fahrenheit (68 degrees Celsius).
| | | Other Brands |
| --- | --- | --- |
| Organic, Vegan, & Non-GMO Softgels | | |
| High-Bioavailability | | |
| Custom Softgel Manufacturing | | |
| Third-Party Lab Tested | | |
| Premium Support | Real Humans | Email or Bot |
Interested in Partnering?
The team at Arvanna is delighted & excited to answer any questions you may have. Please don't hesitate to contact us. You may also visit our Private Label page to get more information.