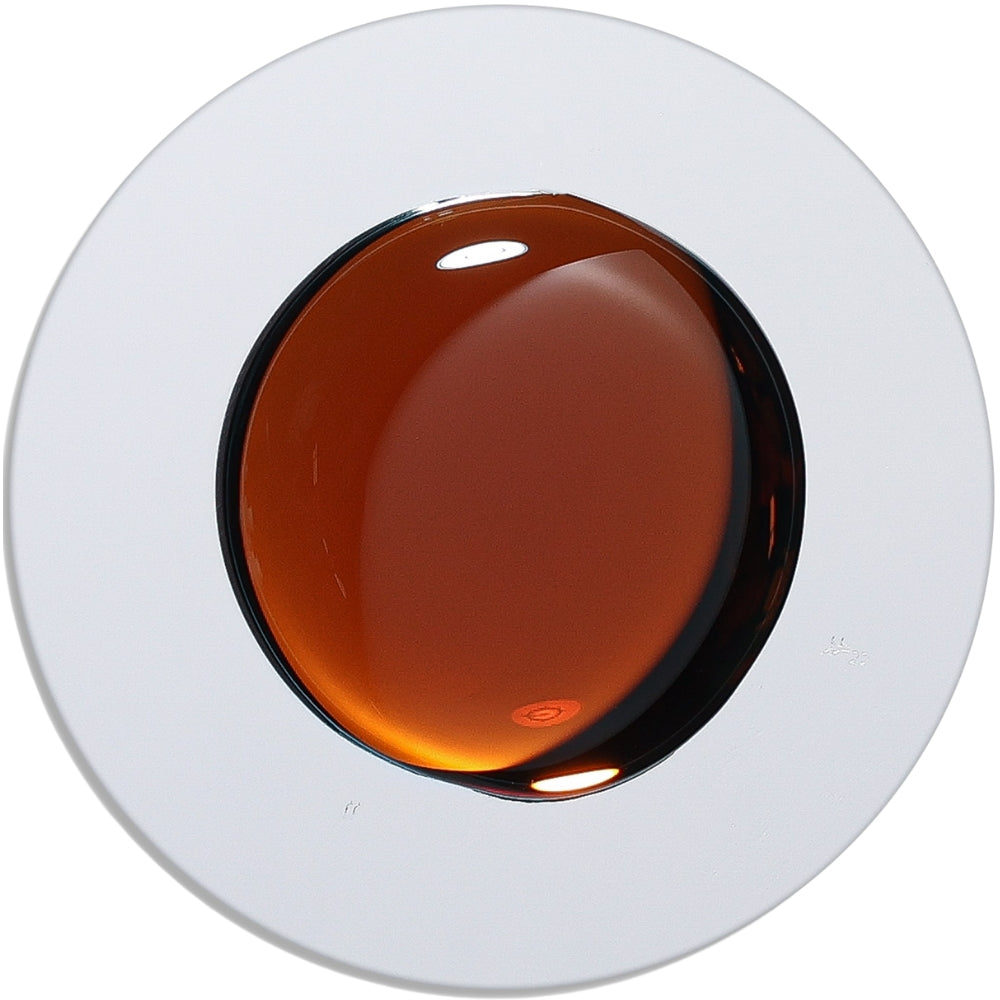 Florian Broad Spectrum CBD Oil™
80% CBD
10%+ Minors
0% THC
Arvanna's Florian Broad Spectrum CBD Oil™ is a highly purified, non-detectable THC oil with a phenomenal floral smell and rich amber whole plant oil testing at 80% CBD purity with 0.0% THC, 10%+ minors (CBT, CBG, CBN, CBL, CBC, CBDV, CBE), as well as 1%+ naturally existing terpenes and flavonoids in our purified oil.
Our industry-leading broad spectrum oil contains no chlorophyll, lipids, or waxes and has a significantly higher bioavailability due to our proprietary purification process that removes more unwanted compounds than standard purification and distillation processes.
Florian CBD Oil™ is a unique non-detect THC CBD oil with less than 0.001% THC (<10 ppm), far below other non-detect broad spectrum CBD distillates and oils due to our proprietary and advanced purification process.
Industry-Leading Compliance Highly Purified & Clean Broad Spectrum CBD Oil

Identical to our Flavian Full Spectrum CBD Oil™ in all but one key aspect, this oil extract also features the full array of cannabinoids, terpenes, and flavonoids naturally found in hemp but without any detectable concentrations of THC, making our unique broad THC-Free CBD oil both compliant internationally and incapable of causing customers to fail drug tests.
The specific amount of THC is less than 10 ppm (<0.001% THC), far below the regulatory level of all third-party labs in the world to be considered "non-detect THC" or "THC-Free," thanks to our team of engineers and scientists. In comparison, other non-detect broad spectrum CBD distillates and oils range between 50-100+ ppm (0.005-0.01%+ THC).
Our Florian Broad Spectrum CBD Oil™ extract contains up to 90%+ total cannabinoids, including 82-85% CBD and 6%+ minors. It has been produced using our proprietary chromatography separation process that allows the isolation of cannabinoids without oxidation or the conversion of THC into other cannabinoids to achieve non-detect levels of THC. Other manufacturers accomplish the removal of THC using heat, causing a chemical reaction that could lead to any number of unknown effects, making our process unmistakably superior.
Best uses for Broad Spectrum CBD Oil
Florian CBD Oil™ is ideal for situations in which the benefits of the entourage effect are desired, but any detectable traces of THC are not permitted. Our THC-Free CBD oil is unique because it is produced using an extraction and purification method that does not involve any oxidation or cannabinoid conversion. The resulting product is an extract with all the unoxidized benefits of full-spectrum oil but without any detectable THC.
Separation-Based Technology
At Arvanna, we use separation-based technology to remove THC, while almost all other "broad spectrum" manufacturers use a degradation-based method.
Degrdation-based is when a manufacturer takes a full spectrum distillate and degrades/converts THC to CBN and other unknown compounds that no expert in the cannabis industry really knows at this moment. This is possible through prolonged heating (12h+ @ 302°F+ (150°C+) and exposure to air, significantly reducing the bioavailability of cannabinoids.
Separation-based, which we do at Arvanna, is a method that relies on very expensive and knowledge-extensive chromatography. During this process, we separate and remove THC from our Flavian Full Spectrum Oil™ to further purify it than it already is to levels below 0.001% THC, far below other non-detect broad spectrum distillates and oils.
Ideal product types for THC-Free CBD

Florian CBD Oil™ can be used with any product types compatible with a lipid base. Examples of compatible product types include tinctures, gummies, capsules, and topicals. As an oil-based extract, Flavora CBD Oil is not suitable for water-based product formulations.
Our THC-Free CBD cannabinoid content
This highly purified extract generally contains around 82-85% CBD and 6%+ other cannabinoids, including CBC, CBN, CBDV, CBT, CBL, and CBG. Notably absent is any detectable concentration of THC, and we guarantee that.

THC-Free Using Purification, Not Heat
Yes, this extract is guaranteed to contain 0.0% THC when subjected to lab testing. While a few THC molecules may still be present per volume (<0.001%), they will be undetectable to all lab equipment and state and federal regulations. Even better, THC is removed using a process that does not involve heat or chemical reactions, preserving the natural purity of the extract.
The Arvanna Difference
Distillation uses high heat that causes degradation of cannabinoids and completely wipes out all terpenes and flavonoids naturally present in an undistilled oil. Any "CBD distillate" that claims to contain terpenes or flavonoids is inaccurate and misleading.
During CBD distillation, temperatures range from 356 to 428 degrees Fahrenheit, causing degradation of cannabinoids and wiping out all terpenes because terpenes can't exceed higher than 70-100 degrees Fahrenheit.
Instead, at Arvanna, our proprietary process uses a technology and science approach to purify hemp extracts with almost no heat and the ability to purify an oil to levels all distillation processes cannot achieve.
Typical Broad Spectrum CBD Distillate Cannabinoid Profile
Cannabinoids interact with your Endocannabinoid System. This system plays a crucial role in regulating pain, stress, appetite, energy, sleep, fertility and many other physical processes.
Typical Terpene Profile on our Broad Spectrum CBD Distillate
Terpenes are compounds in hemp responsible for our flowers unique flavor and aromatic profile. However, terpenes play an significant role as different combinations produce different effects and health benefits, enhancing the therapeutic properties of cannabinoids.
| | | Other Manufacturers |
| --- | --- | --- |
| THC-Free Guarantee | | |
| High-Bioavailability | | |
| Bad Taste | | |
| Unwanted Contaminants | | |
| Terpenes | | |
| Dangerous Solvents | | |
| Third-Party Lab Tested | | |
| Premium Support | Real Humans | Email or Bot |
Learn More
What is Broad Spectrum CBD Oil?
Arvanna Flavian Broad Spectrum CBD Oil™ offers the same undamaged purity as our full-spectrum distillate — but with undetectable concentrations of THC. Using a proprietary, heat-free distillation and extraction process, we preserve the terpenes in our broad-spectrum distillate, protecting the potency of our extract while also pushing industry standards ever-higher.
Thanks to this pioneering broad-spectrum distillation process, all the minor cannabinoids and terpenes naturally present in the hemp plant are spared the oxidative stress that otherwise inevitably occurs. Cannabinoids are relatively susceptible to oxidation, but terpenes are much more volatile, losing a considerable amount of their virtue during conventional extraction and distillation processes.
Broad spectrum CBD extracts like ours are ideal for applications in which the full benefits of the hemp plant are desired but the problematic tendencies of certain cannabinoids (THC) must be contained. This extract is entirely incapable of causing psychoactive effects or eliciting a false positive on a drug test, but it nonetheless preserves the synergistic benefits of the entourage effect, which is believed to intensify as the number of cannabinoids and terpenes involved increases.