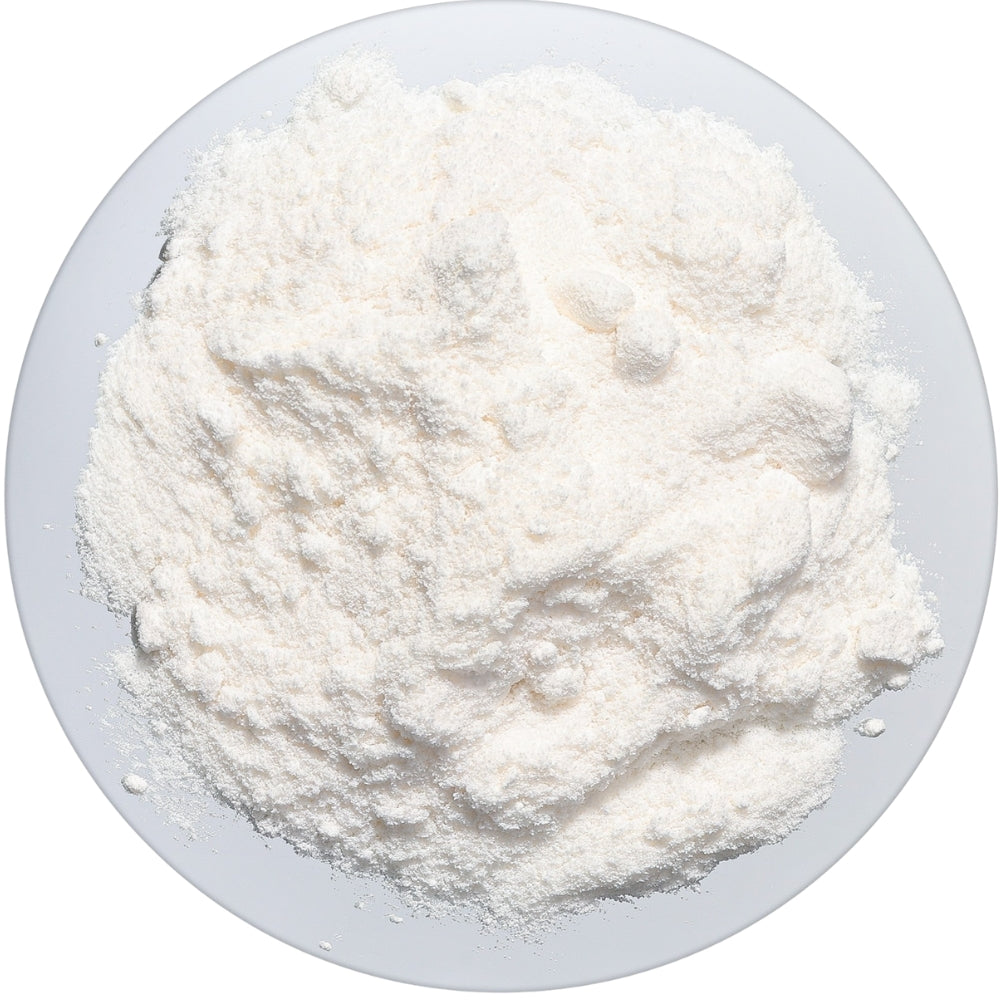 Flux CBG Isolate™
98%+ CBG
<0.1% Minors
0.0% THC
Cannabigerol (CBG) is a unique minor cannabinoid that only a handful of manufacturers are capable of producing. Arvanna's pure CBG isolate is purified and isolated from hemp naturally containing high traces of CBG. With our proprietary process, the end result is a pure crystalline white powder composed of 98%+ CBG extract.
Crystalline White CBG Powder
Easy to formulate with existing products
No taste or smell
No psychoactive effect
Third-party lab tested 
Industry-Leading Compliance Pure CBG Isolate
Our Flux CBG Isolate™ extract takes everything that's great about CBG and purifies it down to a monomolecular isolate featuring 98%+ pure cannabigerol. Offered in a powdered form, this extract is made with a proprietary process that removes all other substances from our CBG extract until only cannabigerol remains. Like all of our other extracts, this CBG isolate is made with all-natural, Colorado-grown hemp.
Best uses for CBG Isolate
CBG isolate is perfect both as a standalone ingredient used in crafting CBG-only products and as an addition to CBD products, which then provides the entourage effect. As a powdered chemical isolate, this CBG isolate product is very easy to work with, both when formulating products and when calculating dosage.
Ideal product types for CBG Isolate
This isolated CBG extract is ideal for oil-based products like tinctures, gummies, and capsules. It is not compatible with water-based formulations like teas and sports drinks. Due to its association with chronic pain relief, CBG is often added to pain-relief products.
If you're interested in water-soluble CBG, we have the ability to make this into water-soluble CBG liquid and water-soluble CBG powder. Learn more about our water-soluble process products:
CBG Isolate cannabinoid content
This purified CBG isolate product contains 98%+ pure CBG. It does not contain detectable concentrations of THC or any other cannabinoid aside from CBG.
| | | Other Manufacturers |
| --- | --- | --- |
| THC-Free Guarantee | | |
| High CBG Purity | | |
| High-Bioavailability | | |
| Bad Taste | | |
| Unwanted Contaminants | | |
| Dangerous Solvents | | |
| Third-Party Lab Tested | | |
| Premium Support | Real Humans | Email or Bot |
LEARN MORE
What is CBG Isolate?
Arvanna CBG Isolate powder provides this cannabinoid's unique benefits in the purest possible form. Rapidly gaining on CBD in terms of international popularity, CBG is increasingly in demand, and isolated CBG is the simplest type of extract you can add to existing formulas or use to craft a new product.
Featuring 99%+ pure CBG, the remaining <1% of our CBG isolate powder is composed of other beneficial substances found in the hemp plant, such as minor cannabinoids and terpenes. Our proprietary extraction process retains these useful compounds while nonetheless entirely eliminating any traces of THC or other undesirable substances.
To make CBG isolate, our multi-stage distillation process finally culminates with the isolation procedure, ensuring the highest-possible levels of purity. Since it is one of the most prominent chemical compounds in hemp, our cannabigerol isolate production process does involve synthesis or any other type of chemical conversion.
The result is one of the purest cannabinoid isolates ever produced. Taking on the appearance of a white, crystalline powder, our CBG isolate renders this cannabinoid into its purest form, eliminating the potential drawbacks of broad-spectrum or full-spectrum CBG products.
This product is zero-THC, meaning it contains non-detectable levels of this illicit substance. Adding CBG isolate to CBD product formulations or using this minor cannabinoid to construct a brand-new product is easier than using any other type of CBG extract, and this crystalline powder is compatible with practically every product type.
Interested in Partnering?
The team at Arvanna is delighted & excited to answer any questions you may have. Please don't hesitate to contact us. You may also visit our Private Label page to get more information.