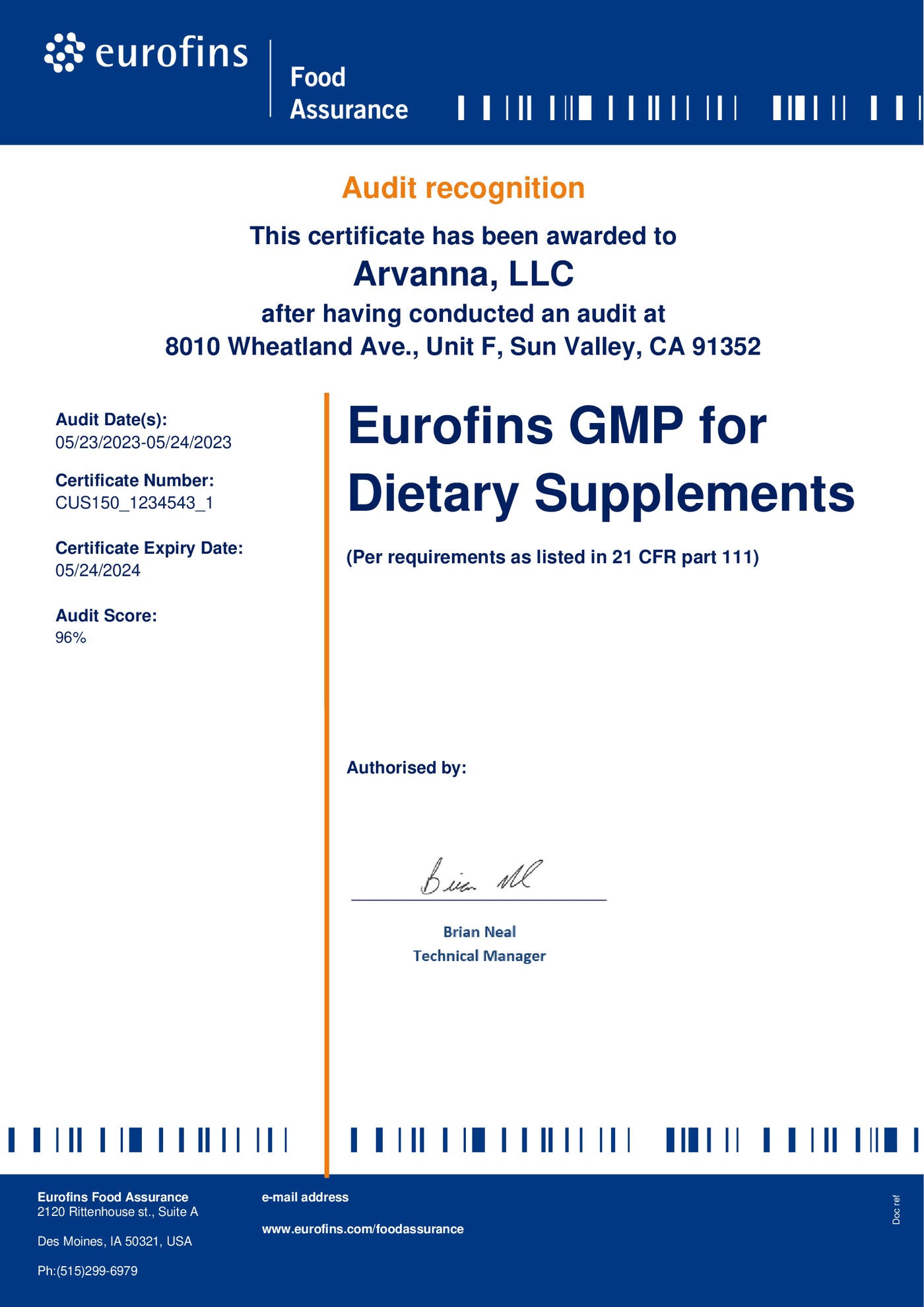 Good Manufacturing Practice (GMP) by Eurofins
GMP certification ensures that manufacturing facilities follow strict quality standards and best practices, resulting in the consistent production of safe and high-quality products. It provides customers with confidence in the reliability and efficacy of the products while helping manufacturers meet regulatory requirements.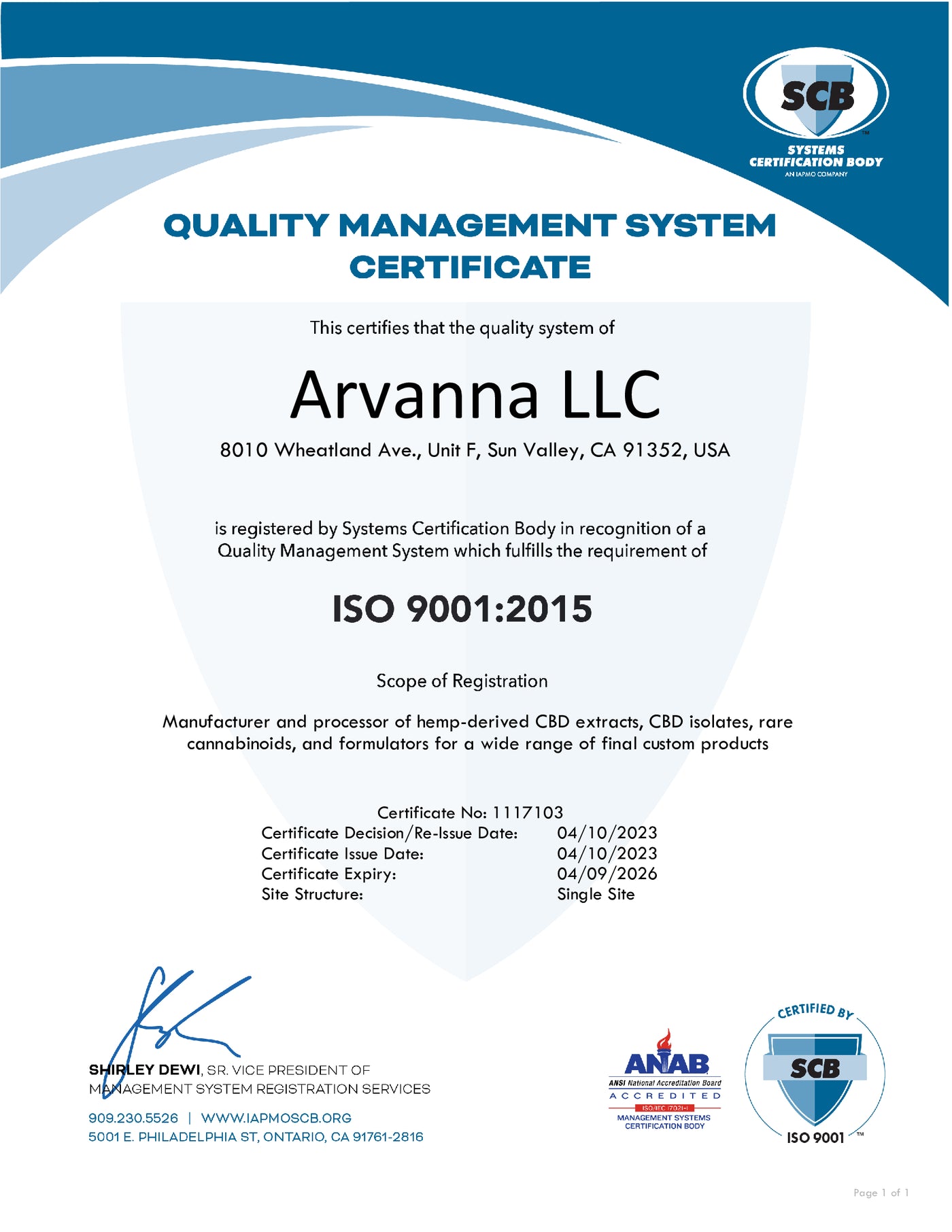 ISO 9001:2015 by SCB
ISO 9001 certification establishes a framework for effective quality management systems, ensuring organizations consistently meet customer expectations and regulatory requirements. It fosters operational efficiency, customer satisfaction, and continuous improvement.