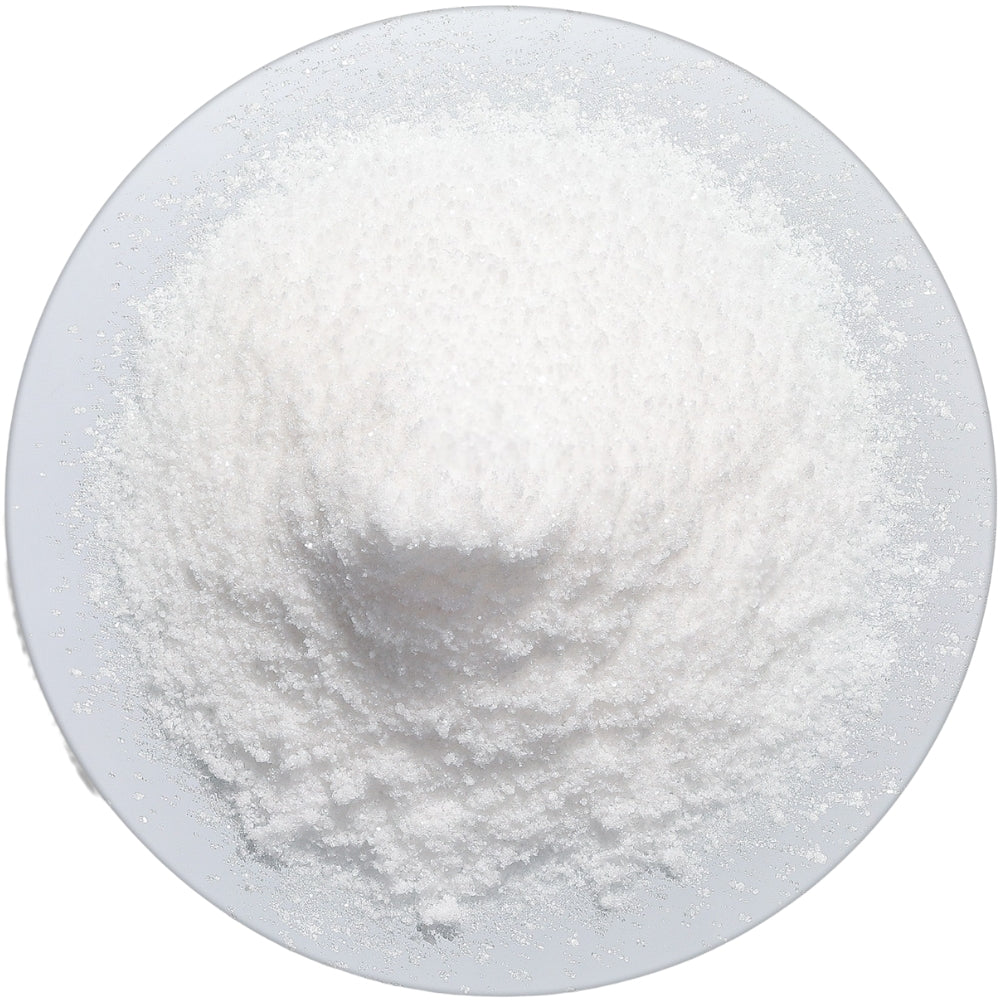 Flux CBN Isolate™
98%+ CBN
<0.1% Minors
0.0% THC
CBN (Cannabinol) is one of the many cannabinoids in the hemp plant at a very low potency. Due to that, we make our Flux CBN Isolate™ in a laboratory environment using either CBD or CBG as the starting material. Our proprietary process converts CBD or CBG to CBN along with our purification & refining step to produce a highly pure CBN isolate.
Highly pure CBN Isolate with a purity of 98%+ CBN
Contains 0.0% THC
Proprietary process of converting naturally derived cannabinoids to CBN
Industry-Leading Compliance Pure CBN Isolate Described
Cannabinol (CBN) is a natural metabolite of THC, and it shares many similarities with its cannabinoid of origin. Unlike THC, though, CBN won't get you high, and this rare minor cannabinoid has recently become the target of research into its potential sleep-promoting properties. Whatever the research may say, consumers are convinced CBN is good for sleep, making this high-purity CBN extract a great standalone ingredient or an even-better component of a multi-cannabinoid formulation.
Best uses for CBN Isolate
Due to its simple, powderized form and chemical heterogeneity, CBN isolate is easy to add to existing formulations or craft into brand-new products. Given that shoppers are increasingly interested in CBN as a potential sleep aid, this isolated product is ideal for inclusion in CBD products aimed at sleep.
Ideal product types for CBN Isolate
This isolated CBN extract is easy to add to any oil-based product formulation. It does not suspend effectively in water-based formulations, however, making it unsuitable for drinks and other water-based cannabinoid products.
CBN Isolate cannabinoid content
This purified CBN isolate product contains 95-99% pure CBN. It does not contain detectable concentrations of THC or any other cannabinoid aside from CBN.
THC-Free Using Purification, Not Heat
Yes, this extract is guaranteed to contain 0.0% THC when subjected to lab testing. While a few THC molecules may still be present per volume, they will be undetectable to lab equipment. Even better, THC is removed using a process that does not involve heat or chemical reactions, preserving the natural purity of the extract.
| | | Other Brands |
| --- | --- | --- |
| THC-Free Guarantee | | |
| High-Bioavailability | | |
| Bad Taste | | |
| Unwanted Contaminants | | |
| Naturally Derived Terpenes | | |
| Dangerous Solvents | | |
| Third-Party Lab Tested | | |
| Premium Support | Real Humans | Email or Bot |
Learn More
What is CBN Isolate?
CBN isolate is the simplest type of cannabinol extract to add to existing or new product formulations, and Arvanna private label CBN Isolate Powder offers the industry's highest levels of purity at the best value. All traces of THC have been removed, resulting in a 97%+ pure CBN product that still contains almost undetectable concentrations of beneficial minor cannabinoids and terpenes.
Now widely regarded as the "sleep cannabinoid," CBN isolate is a very useful extract to add to existing CBD formulations like tinctures, capsules, and gummies. Some consumers even want CBN on its own now, allowing the option to formulate products using only CBN isolate.
Following a multi-stage distillation process, our CBN isolate is tested one final time after it has been rendered into a white, crystalline powder. It's simple to add this powder to practically any oil-based product formulation, though you'll need a water-soluble CBN extract if you intend to offer water-based products.
In sharp contrast with your run-of-the-mill isolates, Arvanna white label CBN Isolate retains tiny concentrations of the additional beneficial substances present in hemp, such as other cannabinoids, terpenes, and flavonoids. That's all thanks to our proprietary extraction process, which avoids damaging these delicate but massively useful compounds.