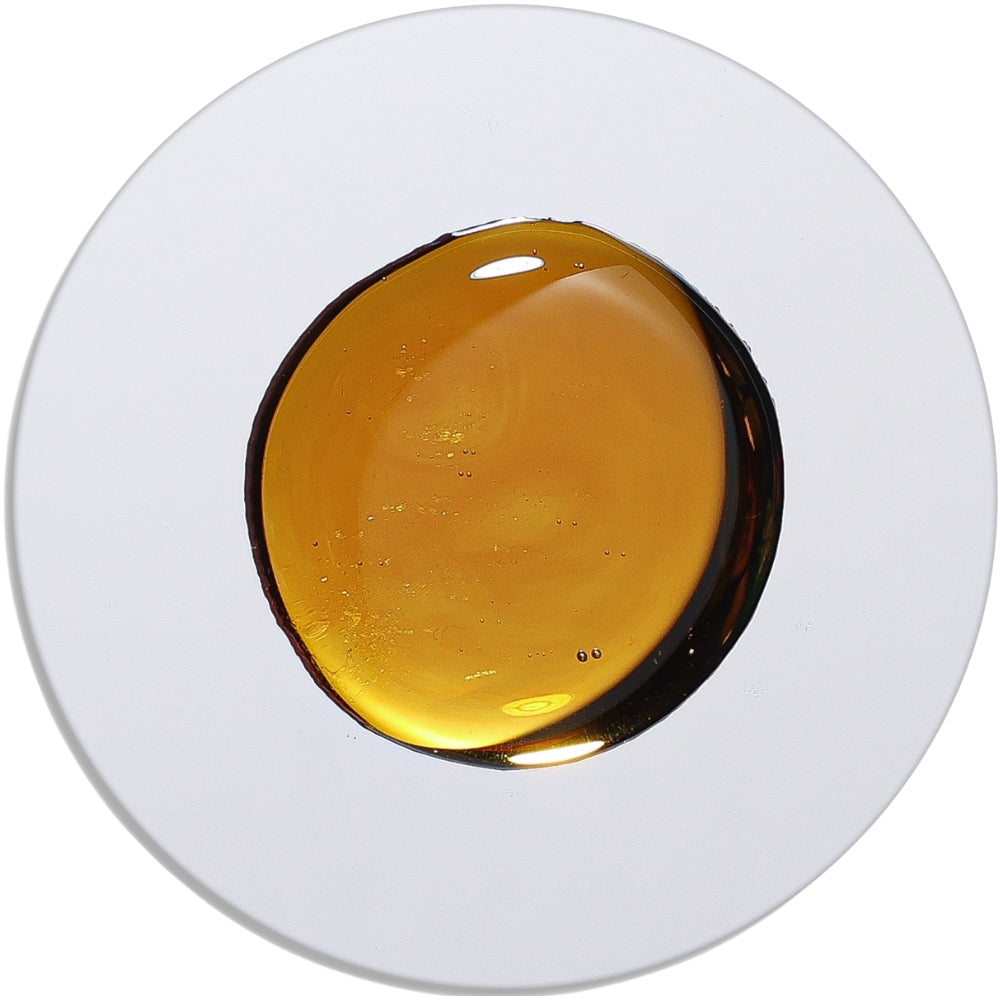 Flavian Full Spectrum CBD Oil™
75% CBD
15%+ Minors
<0.3% THC
Arvanna's Flavian Full Spectrum CBD Oil™ is a purified, rich amber whole plant oil with 75% CBD purity, <0.3% THC, 15%+ minors (CBT, CBG, CBN, CBL, CBC, CBDV, CBE), as well as 1.7%+ naturally existing terpenes and flavonoids in our purified oil.
Our full spectrum oil contains no chlorophyll, lipids, or waxes and has a significantly higher bioavailability due to our proprietary purification process that removes more unwanted compounds than standard purification and distillation processes.
Industry-Leading Compliance Clean, Purified Full Spectrum CBD Oil

Named for its phenomenal floral smell and featuring 72% CBD potency, this oil offers the most natural hemp experience possible while also delivering incredible levels of potency. With 85%+ total cannabinoids, including 10%+ minors, this full-spectrum extract contains the complete array of cannabinoids, terpenes, and flavonoids naturally extracted from hemp. Kept in this form, CBD has the greatest potential to offer the entourage effect, making cannabinoids more effective.
To remain compliant with federal law, we have purified this extract to contain less than 0.3% delta-9 tetrahydrocannabinol (THC). THC levels are brought down to this level without the use of any heat or forced chemical reactions, which are commonly used in the industry to convert excess THC to CBN, potentially with unintended negative consequences.
Best Uses for Full Spectrum CBD

Flavion Full Spectrum CBD™ is ideal for any type of CBD product that's intended to offer the full benefits of the entourage effect. It's only when trace amounts of THC are retained in hemp extract that the entourage effect can reach nature's intended level of activation. At these levels, there is not enough THC to cause intoxication, but there's enough to synergize with terpenes and other cannabinoids.
Ideal product types for Full Spectrum CBD Oil

This full spectrum CBD oil product is compatible with any oil-based or lipid-compatible product type. Examples include tinctures, gummies, capsules, topicals, and full spectrum CBD oils. This type of oil-based extract is not compatible with water-based products like seltzers and energy drinks.
If you're looking for CBD oil to mix with water-based products or drinks, look at our water-soluble CBD liquid or water-soluble CBD powder.
Full Spectrum CBD cannabinoid content
This highly purified oil typically displays a cannabinoid profile composed primarily of CBD at approximately 80%. The minor cannabinoid profile is composed of compounds naturally found in hemp, including CBG, CBC, CBN, CBT, CBDV, CBL, and Delta-9 THC. Using a proprietary chromatography process, we gently bring THC levels in our Crimson Plus CBD Oil below 0.3% without triggering oxidation.
The Arvanna Difference
Distillation uses high heat that causes degradation of cannabinoids and completely wipes out all terpenes and flavonoids naturally present in an undistilled oil. Any "CBD distillate" that claims to contain terpenes or flavonoids is inaccurate and misleading.
During CBD distillation, temperatures range from 356 to 428 degrees Fahrenheit, causing degradation of cannabinoids and wiping out all terpenes because terpenes can't exceed higher than 70-100 degrees Fahrenheit.
Instead, at Arvanna, our proprietary process uses a technology and science approach to purify hemp extracts with almost no heat and the ability to purify an oil to levels all distillation processes cannot achieve.
Typical Full Spectrum CBD Oil Cannabinoid Profile
Cannabinoids interact with your Endocannabinoid System. This system plays a crucial role in regulating pain, stress, appetite, energy, sleep, fertility and many other physical processes.
Typical Terpene Profile on our Full Spectrum CBD Oil
Terpenes are compounds in hemp responsible for our flowers unique flavor and aromatic profile. However, terpenes play an significant role as different combinations produce different effects and health benefits, enhancing the therapeutic properties of cannabinoids.
| | | Other Manufacturers |
| --- | --- | --- |
| THC Compliant Guarantee | | |
| High-Bioavailability | | |
| Bad Taste | | |
| Unwanted Contaminants | | |
| Terpenes | | |
| Dangerous Solvents | | |
| Third-Party Lab Tested | | |
| Premium Support | Real Humans | Email or Bot |
Learn More
What is Full Spectrum CBD Oil?
Arvanna Flavian Full Spectrum CBD Oil™ is produced using a proprietary purification process without the need for distillation that maximizes the therapeutic benefits of the hemp plant by providing a comprehensive spectrum of different cannabinoids. Entirely compliant with less than 0.3% THC, this full-spectrum extract is ideal for products designed to offer the full power of the hemp plant in the most natural way possible.
Despite containing the full spectrum of cannabinoids and terpenes present in hemp, our Flavian Oil™ is nonetheless subjected to lengthy purification and is derived from USDA organic hemp. Translucent and honey-colored, this floral-smelling CBD distillate is easy to mix into oil-based products like tinctures,
topicals, and capsules.
Our proprietary extraction process prevents oxidation, preserving the cannabinoids and terpenes in Arvanna Flavian CBD Distillate™ in their most potent state. Providing the best pricing and customer service for the market's most scientifically prepared and highest-quality cannabinoids, Arvanna is prepared to meet any need your
brand may have for full-spectrum CBD products.
Unlike our broad-spectrum CBD distillate, Flavian Oil™ features all the cannabinoids and terpenes present in hemp — even THC. At concentrations under 0.3%, THC is incapable of causing intoxication or other psychoactive effects, but it might help strengthen the benefits of the entourage effect.
Interested in Partnering?
The team at Arvanna is delighted & excited to answer any questions you may have. Please don't hesitate to contact us. You may also visit our Private Label page to get more information.